Subsidised Care Services for Seniors
Eligible seniors, including those living with dementia, can apply for subsidised care services by asking their Medical Social Workers, attending doctors, or Social Workers to put up a referral and application to the Agency for Integrated Care (AIC). The referral team at AIC will then get in touch with some recommendations based on what you need. 
Many of the care services supporting seniors now offer services and programmes for persons living with dementia and their caregivers as well.
You can use the E-care Locator to find out more about services near you and share your preferences during the application process. You can also get in touch with any Service Providers directly for more information about their suite of services and for private admissions (without subsidies).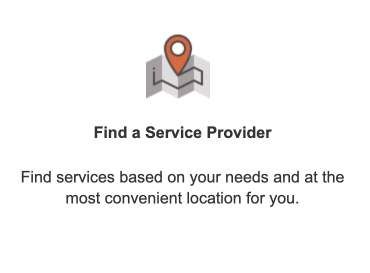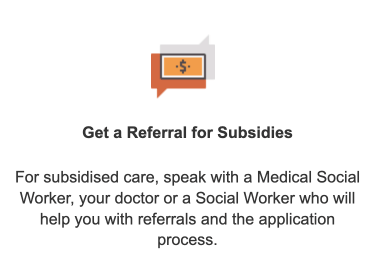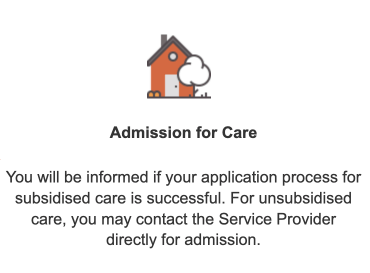 Specific Services, Locations, or Service Providers for Seniors
If you are searching for specific services, locations or service providers, use the Advanced Search Tool.
Dementia-Specific Services & Programmes
If you are looking for services and programmes specific to persons living with dementia and their caregivers, you may visit Dementia Singapore's website.
You can call the following helplines for more information.
Care Services Recommender