What Is the Lasting Power of Attorney?
As dementia progresses, persons with this condition will have increasing difficulty with judgment and problem solving. You may notice that they might be less able to make sound financial and healthcare decisions.
The Lasting Power of Attorney (LPA) is a legal document that allows a person (a donor) to appoint one or more persons as donee(s). Donees are persons who have the authority to make decisions and act on the donor's behalf should this person lose their mental capacity. The donor must be at least 21 years of age and have the mental capacity to voluntarily make this appointment, should he/she lose the capacity to make his/her own decisions.
The person(s) who are appointed by the donor to act on this donor's behalf upon the donor's loss of mental capacity are known as the donee(s). Donors must be at least 21 years of age, and someone whom the donor trusts to make decisions on their behalf, in their best interests.
It is necessary for a certified issuer to sign the LPA as a witness and to certify that the donor is aware of the implications of making an LPA. A certificate issuer can be a psychiatrist, a practicing lawyer, or an accredited medical practitioner.
There are two types of LPA Forms:
Form 1: This is a standard version that individuals use to grant general powers with basic restrictions to their donee(s).
Form 2: This is for those who have non-standard requirements and wish to grant customised powers to their donee(s). It is typically chosen by those who have larger and more complicated assets.
If you are interested or feel that an LPA is important for yourself or someone you know, please visit the Office of the Public Guardian.
For more information, you may also call 1800-226-6222, or email [email protected].
How Should Donees Use the LPA?
Watch this video by the Ministry for Social and Family Development to find out about the roles and responsibilities of donees, how donees should use the LPA, and how the LPA could come in useful should a donor lose mental capacity.
Source: Ministry of Social & Family Development
How to Make a Lasting Power of Attorney
What if an LPA Has Not Been Made When a Person Loses Mental Capacity?
A potential deputy has to go to Court to apply to be a deputy for the person who has lost mental capacity, and the Court has to appoint this person as deputy.
A deputy makes decisions on behalf of a person who lacks mental capacity when the person has not made a Lasting Power of Attorney (LPA) and has no donee to decide on their behalf in respect of those decisions.
Read more about deputies.
The Professional Deputies and Donees (PDD) scheme allows for individuals who currently have mental capacity to make an LPA by appointing a professional donee. This scheme came into effect in September 2018.
Professional deputies and donees:
• Are paid for their services;
• Must not be related the person they are appointed to act for;
• Must submit annual reports to the Office of the Public Guardian to explain the decisions and expenses they made on the person's behalf;
• Must be an eligible professional from a professional group specified by the Mental Capacity Act (lawyers, doctors, accountants, allied health professionals, nurses, social workers).
For more information on the Professional Deputies and Donees scheme, visit the Office of the Public Guardian.
This is a Singapore government website which contains information on end-of-life planning. Find out more about making a LPA. This page is also available in Mandarin (中文), Malay (Melayu), and Tamil (தமிழ்).
Ask the Experts – Planning Ahead: Finances & Legal
This video by AIC addresses some financial and legal concerns such as how to address frozen assets and how the LPA works.
Source: Agency for Integrated Care
Lianhe Wanbao Coffee Talkshow on the Lasting Power of Attorney (Full)
Source: Ministry of Social & Family Development
Channel 8 News Video:《有法说清楚》持久授权书究竟有多重要?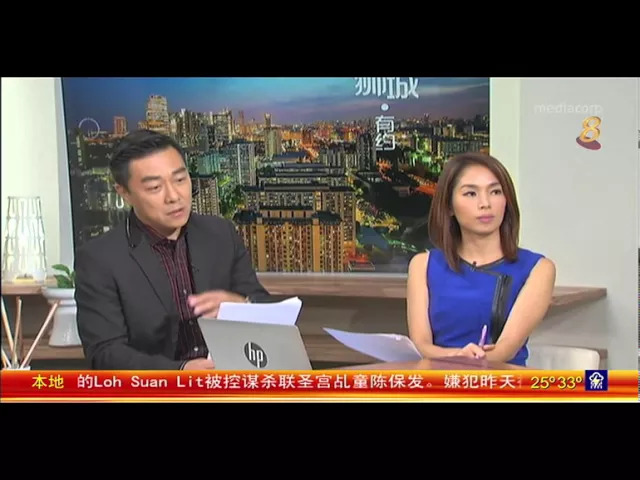 Source: MediaCorp Channel 8