There has been a steady increase in the number of films on dementia and its profound impact on the person living with it as well as their loved ones. While this is a call for celebration, it is also important that films portray dementia in a way that is accurate and does not contribute to misconceptions and perpetuation of stigma. This is especially a concern because film and media have been found to be a powerful medium in influencing the attitudes and perceptions of the general public.1

Luckily, there are a number of local and international films that explore the subject of dementia with grace, dignity and respect. If you are looking to see a faithful depiction of your experience with dementia on screen, or the reassurance of a community that knows just how you are feeling, here are five films you may want to watch: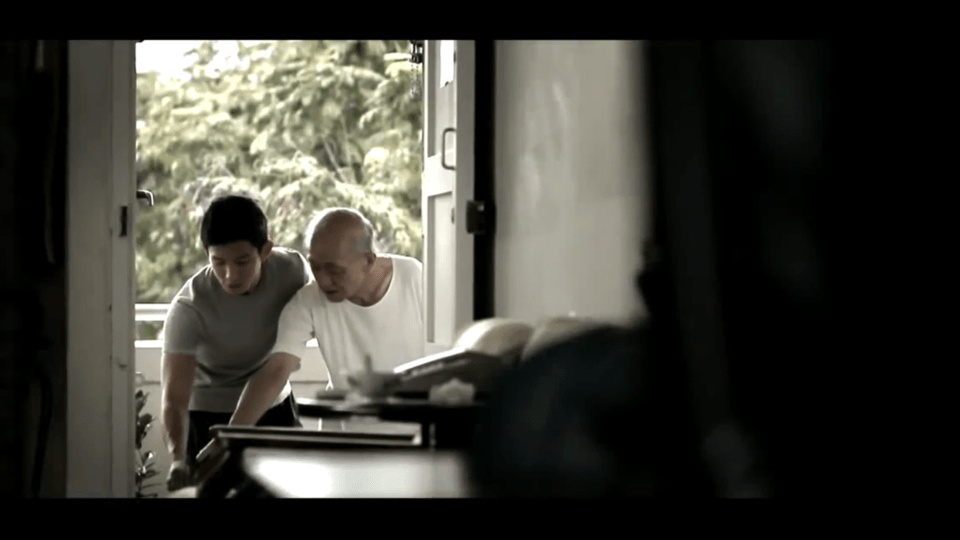 Source: Royston Tan & Health Promotion Board, Ah Kong, 2010
Titled Ah Kong, the six-minute film is a moving story on seeing a loved one navigates life with dementia. Directed by acclaimed director Royston Tan and commissioned by the Health Promotion Board, this short film tells a poignant story of a grandson seeking to understand and reach out to his grandfather who is diagnosed with dementia.
Duration: 6 minutes
Watch it here.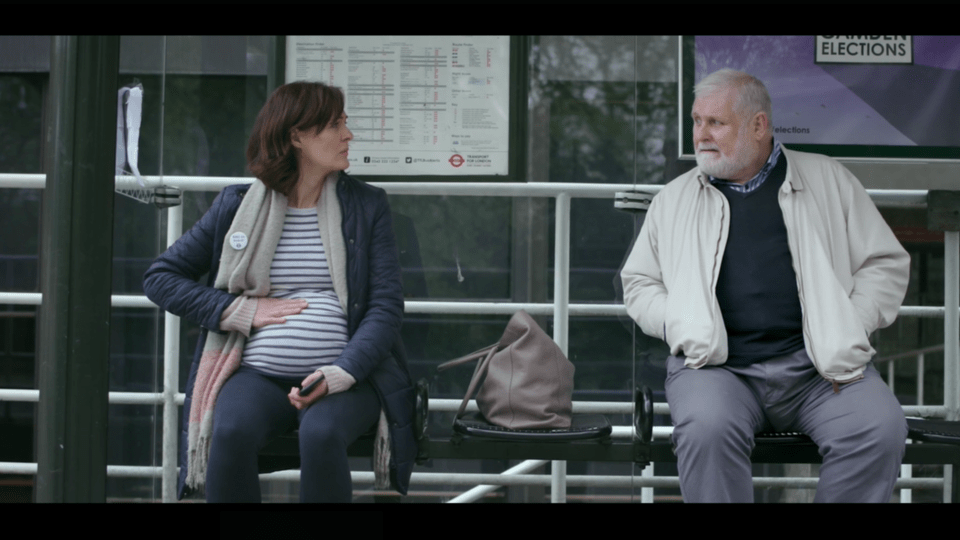 Source: Jason McColgan, The Wait, 2018
Set in the United Kingdom, The Wait is a short film written and directed by Jason McColgan. At first glance, it shows two strangers striking up a conversation at a bus stop to pass the time. The older gentleman asks polite questions about the woman's pregnancy. The woman, though visibly stressed, answers his questions. He reassures her, repeatedly, that everything will be all right. Soon, the bus arrives, and the full story reveals itself.
Duration: 4 minutes
Watch it here.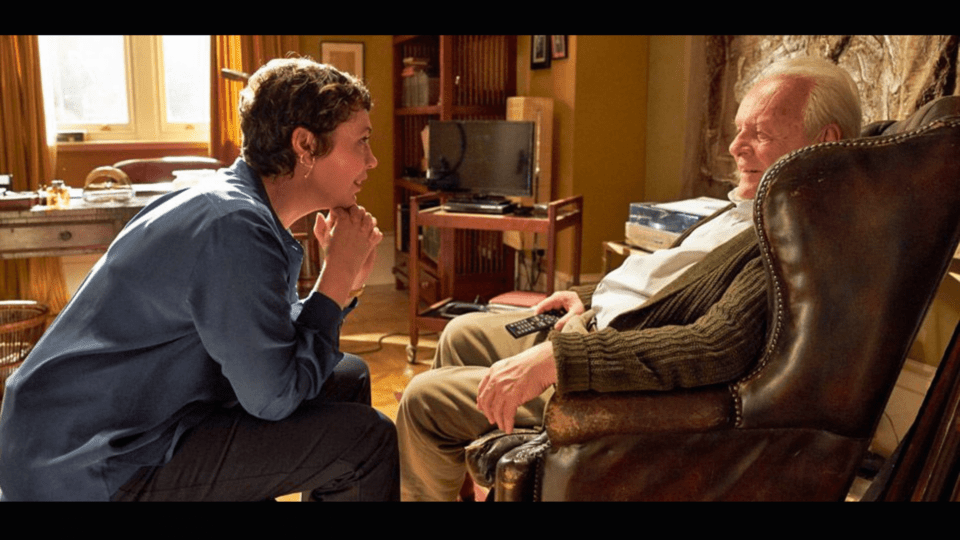 Source: Florian Zeller, The Father, 2020
"I feel as if I'm losing all my leaves… [the] branches and the wind and the rain. I don't know what's happening anymore. Do you know what's happening?"
The Father centres around Anthony, played by Anthony Hopkins, whose symptoms of dementia, including memory loss, confusion, fear, and difficulties with changing daily living situations, start to come to light. Refusing all forms of assistance from his daughter, played by Olivia Coleman, he tries to make sense of his ever-changing circumstances in which he begins to doubt his loved ones, his own mind, and even the fabric of his reality. Directed by Florian Zeller, the film masterfully presents the disconcerting and frightening reality of a person living with dementia. Seeing the world from Anthony's point of view is a masterful plot device as viewers are not entirely certain themselves about what is real. The film also reveals, uncompromisingly, the experiences of his main caregiver – his daughter, as she grieves the loss of her father who is still very much alive. 
A small weakness of the film is that it focuses heavily on "the end" of Anthony's story. It is important for viewers to understand that this is not the only possible construction of dementia and remember to uphold the personhood of persons living with dementia throughout the course of their condition.
Duration: 1 hr 40 minutes
Watch the trailer here.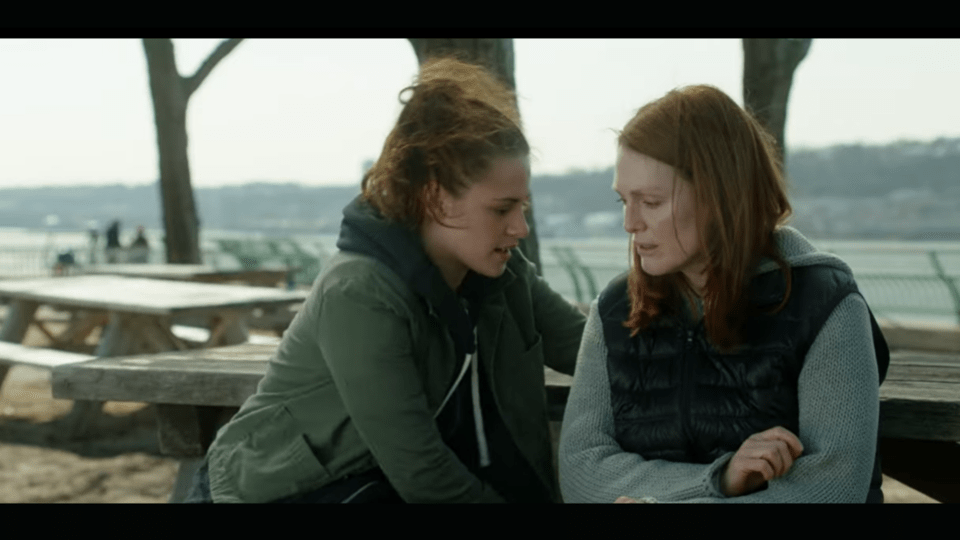 Source: Richard Glatzer & Wash Westmoreland, Still Alice, 2014
Based on a novel by Lisa Genova, Still Alice is an equally heart-wrenching and heart-warming film about Alice Howland, played by Julianne Moore, a linguistics professor at Columbia University who is diagnosed with Early-Onset Alzheimer's. As the symptoms of her dementia become increasingly noticeable, Alice experiences significant loss – namely her job, her proficiency with language, and the semblance of a perfect life. The film also brings to light the importance of empathy, especially from loved ones, and the need to stop expecting persons living with dementia to join us in our world. Rather, we must work towards meeting them in theirs.
To further ensure the most accurate and informed of portrayals, the filmmaking team and Julienne Moore consulted subject matter experts when working on the script. Maria Carrillo, Ph.D., Alzheimer's Association Chief Science Officer, advised on the script to help ensure scientific accuracy while Sandy Oltz, who was diagnosed with Young Onset Alzheimer's at 46, worked closely with Moore. Upcoming films should do the same as well.
Duration: 1 hr 40 minutes
Watch the trailer here.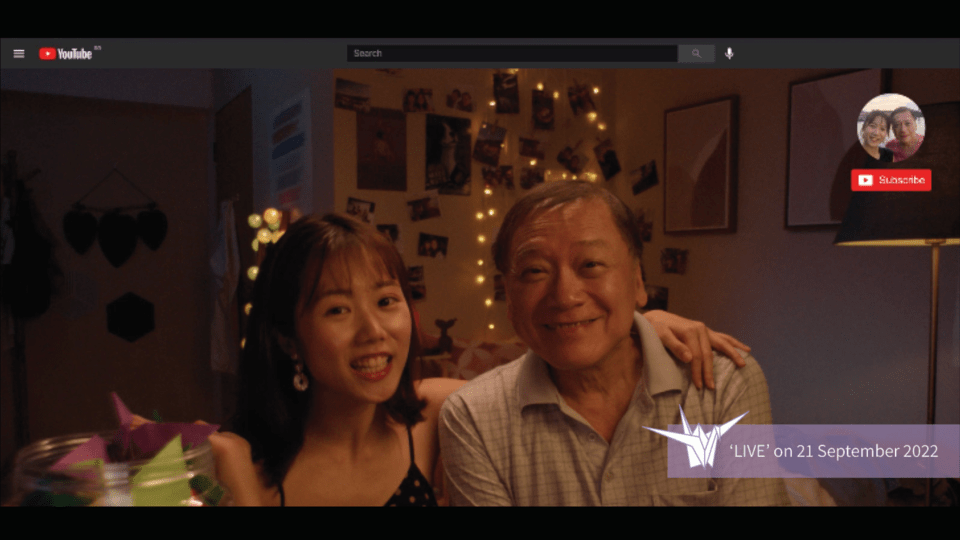 Source: Daniel Yun & Dementia Singapore, 1000 Paper Cranes, 2022
1000 Paper Cranes is a short film that Dementia Singapore embarked on with veteran executive producer, Daniel Yun. Its key focus is to spotlight dementia and the profound impact it can have on families. Exploring the themes of familial bonds, courage, and hope, the film is a love letter to the dementia community, youths, millennials, and anyone who has a person with dementia in their lives. This short film was released on 21 September 2022, World Alzheimer's Day.
Duration: 15 minute
Watch the film here.