Every citizen has the right to vote, so does one living with dementia. According to the Parliamentary Elections Act, persons living with dementia are not disqualified from voting. In fact, those living with dementia who are still able to make informed choices are encouraged to exercise their rights and to fulfil their civil responsibility as a citizen.

Here are some general guidelines that may help caregivers and family members to support their loved one living with dementia for the Polling Day.
Voting is compulsory in Singapore. All Singapore citizens whose names are in the Register of Electors have the obligation to cast their votes on Polling Day and to exercise their rights to elect the leaders for their country.
For caregivers who are directly impacted by the daily decisions made by their loved ones living with dementia, it is natural for them to be concerned about their loved ones' ability as a responsible voter. Here are some commonly asked questions.
With proper planning, an election can be an opportunity for meaningful interaction within the family. Some suggestions for caregivers to prepare their loved ones for the Polling Day.
Learn about the candidates and the election process. Official news and government websites are reliable sources of information.
Familiarise yourself with the polling process in your area. Some pre-planning includes:
Poll Cards
Poll cards are mailed to your loved one's registered residential address, which is the address on their National Registration Identity Card (NRIC), within two to three working days after the Nomination Day. The poll card is a document that must be presented on the Polling Day. If your loved one living with dementia does not receive a poll card after the Nomination Day, you may seek assistance either online at Voter Services or at the Elections Department.
Designated Polling Stations
Poll cards will list the address of the designated polling station assigned to your loved one. It is advisable to find out ahead of time if there are any available dementia-, disability- or senior-friendly assistance provided, such as:
Special priority lanes and drop-off points for voters with physical disabilities
Senior friendly time slots, the poll card may indicate a suggested time band, outside of these time bands, you may request for your loved one to receive priority support from the election officials

Wheelchair accessibility and barrier-free zones for persons with mobility challenges
The polling procedure may change with each election and the Elections Department will publish updated notices closer to the Polling Day. Caregivers are requested to frequently check the Resources on Elections Department Singapore for the latest information.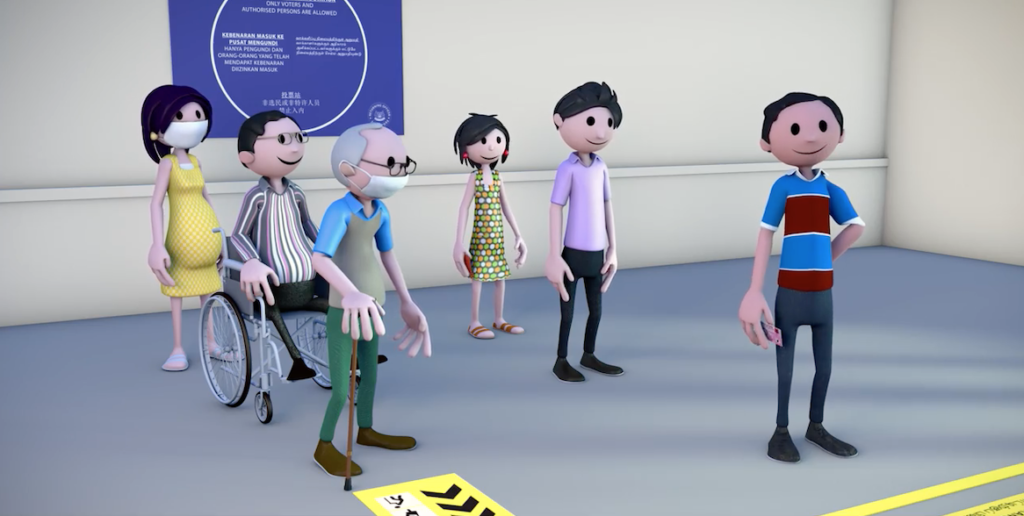 Assistance to Senior Voters and Persons with Special Needs
Source: Elections Department Singapore
This video briefly describes the various facilities available for senior voters and persons with special needs at the polling station.  
Share with your loved ones about the upcoming election.
1. Information about the Candidates
Discuss the candidates' backgrounds and achievements with your loved one living with dementia and give them time to form their own opinions. The conversation should be clear and unbiased, and caregivers can use visual aids such as photos and news clippings or auditory aids like videos and podcasts to facilitate the discussion.
Find helpful tips on communicating effectively with your loved one living with dementia here.
2. What to expect during the polling process
Explain the polling process to your loved one.
Voting for Seniors This Election 2020
Source: Agency for Integrated Care
This video briefly describes the polling process for senior voters for the election in 2020. Many of the processes stay the same. Caregivers are advised to frequently check the Resources on Elections Department Singapore's website for the latest advisory.
3. Discuss the plans for Polling Day
It is recommended for your loved one living with dementia to be accompanied. Caregivers can also take this opportunity to plan for the day such as date, time, transportation arrangements and who will be accompanying them to the polling station. Also include other plans such as a meal or other leisure activities to make the day more eventful.
Here are some activities you could plan with your loved one: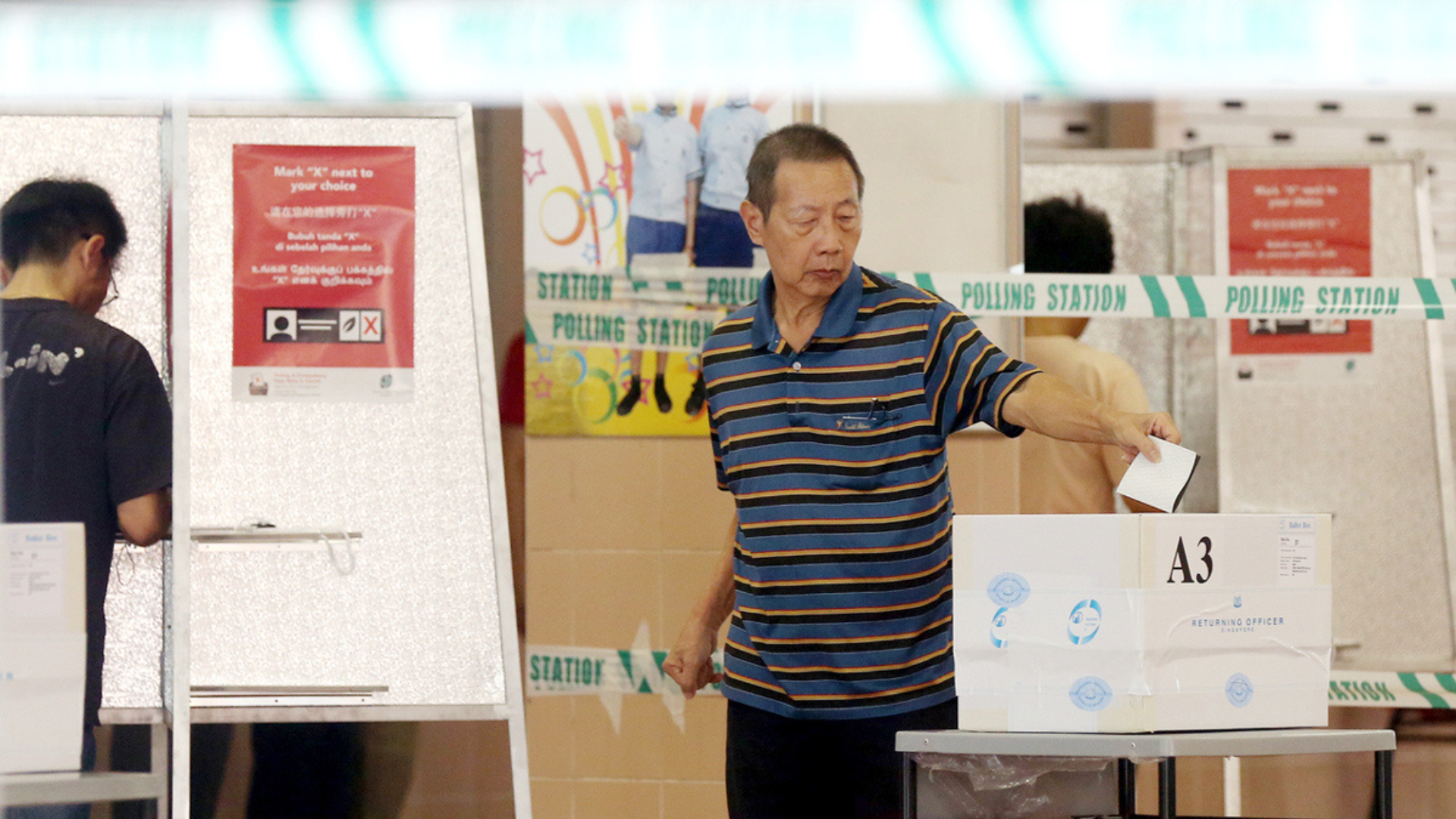 (Photo Credit: Straits Times)
Before Arriving at the Polling Station:
Check in on how your loved one living with dementia is feeling. If the person feels nervous or anxious, you can try to create a relaxing environment by playing favourite songs or relaxing music before leaving the house.
Briefly run through the plan for the day and ensure your loved one carries the NRIC and poll card before leaving the house.
Ensure your loved one is accompanied and supported throughout this process.
Arriving at the Polling Station:
Arrive early and, as best as possible, choose off peak timings if your loved one is easily triggered by as long queues and crowds.
Where needed, seek assistance from Elections Officials to place your loved one in the priority queue or if your loved one requires any additional form of assistance.
If your loved one is a member of CARA, you may present the Elections Official your loved one's CARA membership card should additional verification be needed.
Assure your loved one before passing them to the Elections Official and inform them of where you will be waiting. You can make your way to the exit area and wait for your loved one there.
The Elections Department Singapore offers rich resources on the voting process and how to place voters' ballots. Caregivers can also contact the Elections Department at 1800-CALL-ELD (1800-225-5353) if you have more questions regarding the voting process.